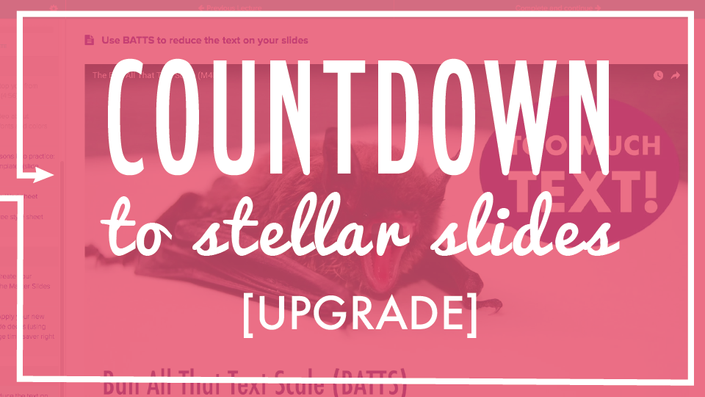 Countdown to Stellar Slides: the Upgrade
In about 1 hour, you can learn how to design better presentation slides!
Thank you for your interest in this course. However, as of January 2019, this course has been discontinued to make room for even more awesome courses! Please visit my website -- echorivera.com -- for the most updated course listing.
Your Instructor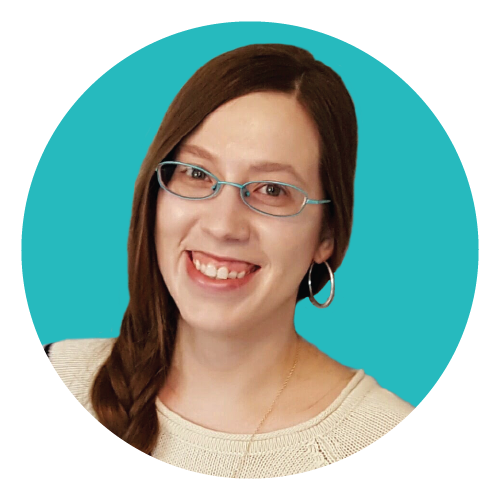 You need to make a lasting impact when you present your research and educational information--not hit a dead end with overwhelmed or distracted audiences. I'm here to help you transform your approach to slide-based presentations, so you can make the type of impact you want. My PhD is in community psychology and I have over 12 years of research & evaluation experience. I've tested these strategies on multiple audiences--college students, service providers, non-researchers, academics, scientists, and policymakers--so I know they work across settings. I've led conference workshops on these ideas since 2014, and I'm now bringing the strategies straight to you with my online courses.
Frequently Asked Questions
When does the course start and finish?
The course starts RIGHT NOW! After you enroll, you will have instant access to all of the lessons included in this course.
How long does this course take?
This course will take you about 1 hour to complete from start to finish. Sweet!
How long do I have access to the course?
How does lifetime(ish) access sound? You will have access to this course for as long as the course is hosted online.
What does "upgrade" mean? How is this different than the free version?
There is a free sample of this course that has a few of these lessons. However, the upgrade (paid version) includes the full course, which includes an additional 40 minutes of video and 2 additional worksheets. The free version does not include the tech training videos (editing your Master slides), help with removing text off your slides, additional help with creating a new template, your #1 enemy to slide design, or why/when slide design matters. Plus, the free version is delivered as an email course across 8 days, whereas you get instant access to everything with this upgrade (paid version).
Who is this course for?
This course is for academics, researchers, evaluators, scientists, non-profit service providers/advocates who want to improve their slide-based presentations. This is for people who need to share data-heavy or technical information in ways that help their audience learn that material. This course is not for wall street bankers or people who want to create things like pitch decks to obtain investors.
Is this only for PowerPoint users?
Yes and no. All of the general lessons apply to your slides, regardless of which specific program you use. The 2 tech training videos (about editing the master slides) is in PowerPoint because that's what most of my students use. However, I personally use a Mac and can add a Keynote version if there are requests for it! Email me at
[email protected]
if you'd like to have a Keynote version of those tech trainings.
What is the refund policy?
Because you can binge-watch this entire training in about 1 hour, there are no refunds for this course. However, if you're worried about whether you'll like this course then I recommend you take a peek at my blog and YouTube channel to get a sense of my teaching style. If you like that material, you'll LOVE this course: echorivera.com/blog & https://www.youtube.com/c/echorivera
This course is not open for enrollment.