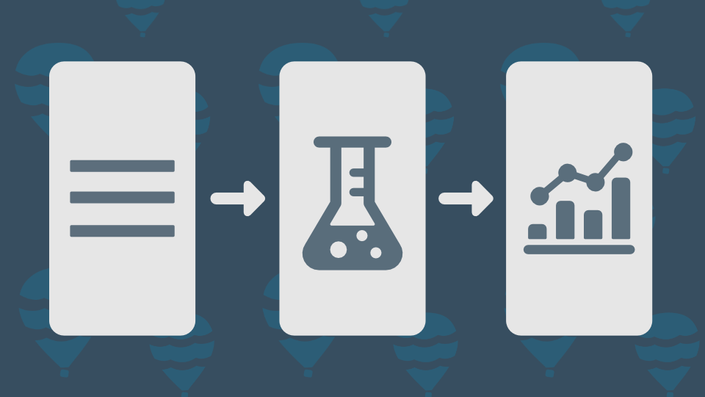 Captivate with Stellar Slides
3 workshops in 4 hours = Everything you need to know to transform your standard slides into captivating slideshows.
---
When was the last time someone in your audience said your presentation was so ENTHRALLING that they DIDN'T EVEN CHECK Twitter?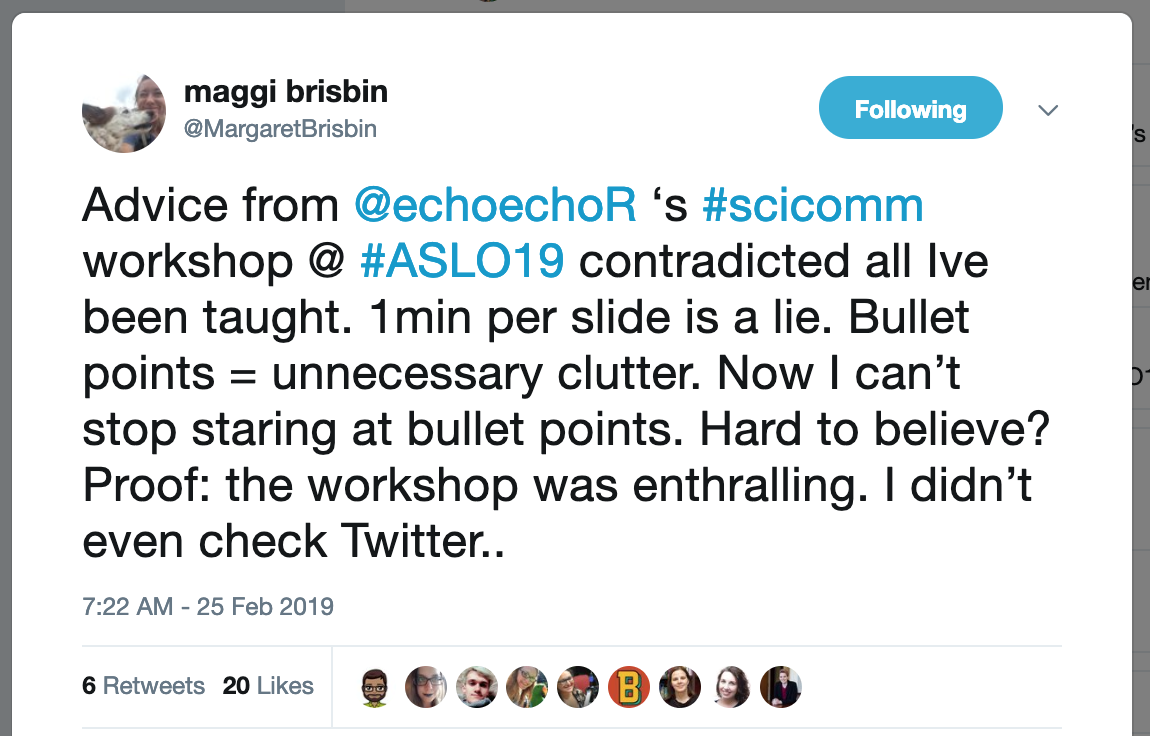 (And when was the last time YOU took a webinar training was so enthralling, YOU didn't even check Twitter, Facebook, etc?)
---
If you said, "lol what? never?!"
...then this training is for you!
---
Captivate with Stellar Slides is a 3-part training series that shows you how to design presentations that are engaging and effective.

! This is NOT *just* a course about slide design !
This is a program about how to COMMUNICATE academic, scientific, and research data EFFECTIVELY, when you happen to be using slides.
In just 4 hours, you will know exactly how to apply evidence-based communication strategies to design presentations in ways that:

☑️ Ensure you don't waste any more time on outdated, ineffective, gimicky slide design tricks.

☑️ Give the immediate impression that your information is modern and worth paying attention to.

☑️ Increase the likelihood that ANY audience you present to will pay attention to, understand, remember, and use your info.
👉 Question for you: Do you feel like you achieve those goals right now?
If you said anything other than a resounding "HECK YES I DO" then keep reading, because it's time for you to join this new movement to end #DEATHBYPOWERPOINT . 👇
📣

This is the professional development course that will help you get heard and make an impact.

"Engaging, high energy, fast-paced and useful for anyone regardless of the focus of their work."
I first came across Dr. Rivera's resources several months ago and was immediately impressed with her research-driven, practical, and effective techniques, as well as her engaging delivery style. As the training and technical assistance provider for a statewide initiative, I asked Dr. Rivera to deliver two webinar trainings on how to design effective presentations for our grantees. She did a fantastic job conveying the information in a clear and enthusiastic manner. We received so much positive feedback from grantees.
AMANDA RYDER, CONSULTANT, JSI Healthy Communities
(live workshop participant)
In about 4 hours, you could learn how to take slides that look like this >>

And transform them into engaging slideshows that look like this >>

Here's what's waiting for you inside the course...
☑️ 3 pre-recorded workshops with built-in engagement activities (about 3.5 hours total)

☑️ Custom handouts for each workshop (not just a printout of the slides!) + answer key.

☑️ Bonus material, including how to add logos/branding to slides and a blueprint to make redesigning your slide decks manageable and less overwhelming.

☑️ Long-term access to all materials (for as long as the course is available, which will be AT LEAST 12 months).

☑️ Ability to enroll in Blast Off to Stellar Slides at any time (even when enrollment is closed to the public), and at the LAST COHORT'S price!

☑️ A CREDIT to Blast Off to Stellar Slides (if you enroll within 2 BOSS cohort enrollments).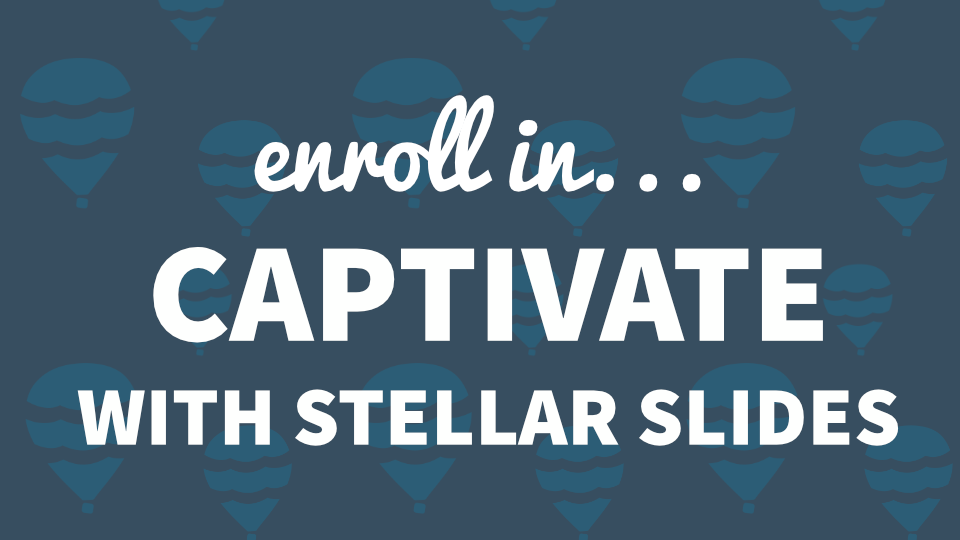 "This is one of the best and most useful workshops on presentations that I have been to. Echo started with tools that everyone has at their disposal and showed us how to use them to best advantage."

- Live workshop participant
COURSE OBJECTIVES & OUTLINE
After completing the series, you will know how to design presentations with technical or complex info in ways that:
keep audiences engaged and interested (from start to finish).
are free of clutter and distractions.
have less text and more (appropriate) visuals that leave a lasting impact.
look professional and well-designed, without needing a graphic designer.

have

compelling and easy-to-understand graphs.
[STEP 1] Effective presentation foundations: How to set yourself up for success for any presentation

[STEP 1] Effective presentation foundations: How to set yourself up for success for any presentation
When it matters to create effective presentations.
Your #1 enemy or "kiss of death" when giving presentations.
How default templates feed into that enemy and other examples of this problem.
How to identify and remove these problems from your presentations.
Exactly what to do instead of using a default template.
Top universal information (text) design principles that will work for any presentation (including in-person and online webinar formats).
[STEP 2] Resonate with your audience: How to choose the right amount of text per slide and use visuals to make a lasting impact
[STEP 2] Resonate with your audience: How to choose the right amount of text per slide and use visuals to make a lasting impact
How to choose what information to keep on your slides.
How to know when you have too much text on your slides, and a system to help keep the amount of text on your slides "in check".
The #1 rule to guide you in creating presentations that will captivate your audience and keep their attention.
How to find & choose visuals that will resonate
How to use visuals on your slides in an effective way.

An effective strategy to help you follow information and graphic (visual) design principles

without even having to think about it.
[STEP 3] Tell your unique data story: My 4-step universal framework for presenting your data effectively
[STEP 3] Tell your unique data story: My 4-step universal framework for presenting your data effectively
How effective data visualization fits into the bigger picture of effective communication.
The universal 4-step dataviz design process for presentation any data.
Examples using this process will be provided for: a pie chart, clustered horizontal bar graph, and line graph.
How to apply this process even with complex slides, sophisticated analyses, and when you have a lot of data to present.
---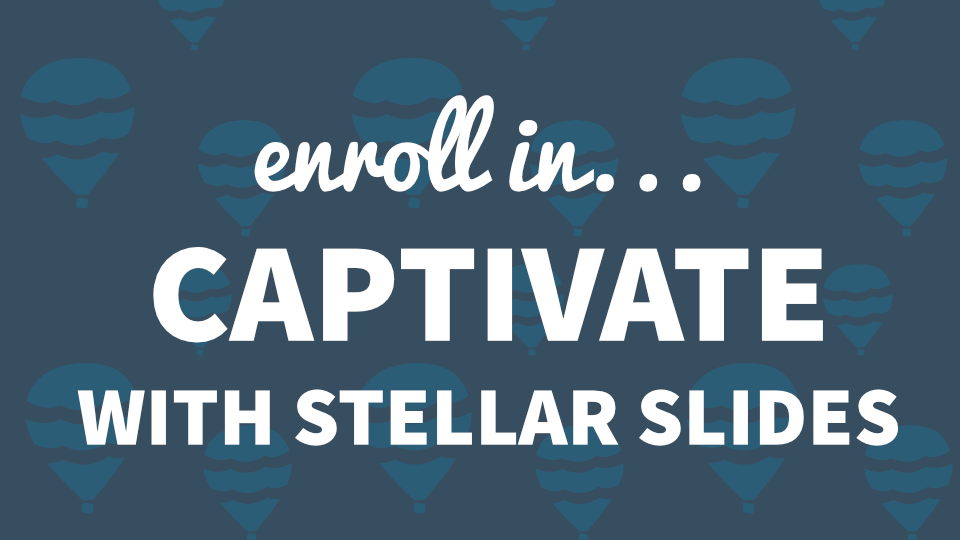 There's a short welcome section to complete. This includes info about the course structure and how to use this platform, my contact information, and important info about the copyright and license for the course.

Then it's time to start the first workshop!
You begin by downloading the custom handout so you can take notes. Then, watch the full length video which is about 66 minutes long + you'll want to add some time to do the activities throughout the workshop (about 75 minutes total). If you missed anything while taking notes, don't worry: You have the answer key waiting for you!
After the first workshop, you'll know the foundational elements that will help you create an effective presentation no matter what. You'll also know how to design your slide text beautifully so it doesn't feel like a wall of boring text.
After the first workshop, you repeat the same process for the second workshop: (1) download the handout, (2) watch the video & participate in the activities, and (3) check out the answer key in case you missed anything.
After the second workshop, you'll know the EASY ways to reduce the amount of text on your slides. You'll also know my MOST SECRET strategy to hook your audience from start to finish. Plus, you'll know why you've struggled to find the "perfect" photo in the past (and a new way to find photos). Finally, you'll know how to format your visuals so they're effective instead of just being "meh."
And then you'll be ready for the third workshop, which is focused entirely on how to present your data effectively. Like before, there's a handout and answer key. The activities take a little longer, so you'll want to reserve about 1.5 hours to complete this one.
After the third workshop, you'll know the 4-step framework to help you present ANY data in an engaging, effective way. You will also have had a chance to practice these strategies through the activities.
At this point, you'll have all the knowledge you need to completely transform your presentations into ENGAGING MASTERPIECES...but I didn't stop there.
...Because you might still be wondering how to break down everything you've learned into manageable pieces. How can you take smaller steps to apply everything you've learned?
That's why I created the bonus "Blueprint for change" mini-section. It's a short video + handout that gives you a system for applying Captivate with Stellar Slides in steps.
When you finish this mini-section, you'll feel less overwhelmed and more prepared to tackle your presentation transformation in a manageable way, based on your available resources and time.
Aaaaaand you have three more bonus videos you can watch, because I couldn't stop myself.
One of the most common questions or barriers that people have is how to still use things like references/citations, logos, and other elements in their slides in a way that aligns with what you learn in the workshops. So, I created a bonus video that explains exactly how to do that.
Plus, I created 2 bonus slide makeovers, because slide makeovers are fun!
And, I've included a few short notes about what you can do after you've finished CWSS.
Goodness. You really are covered from start to finish (and beyond). So, what are you waiting for?
And THAT'S how you're going to learn EXACTLY how to take your slides that look like this >>

And transform them into engaging slideshows that look like this >>


"This was one of the best sessions that I have attended. This applies to so much of what I do."
-
Live workshop participant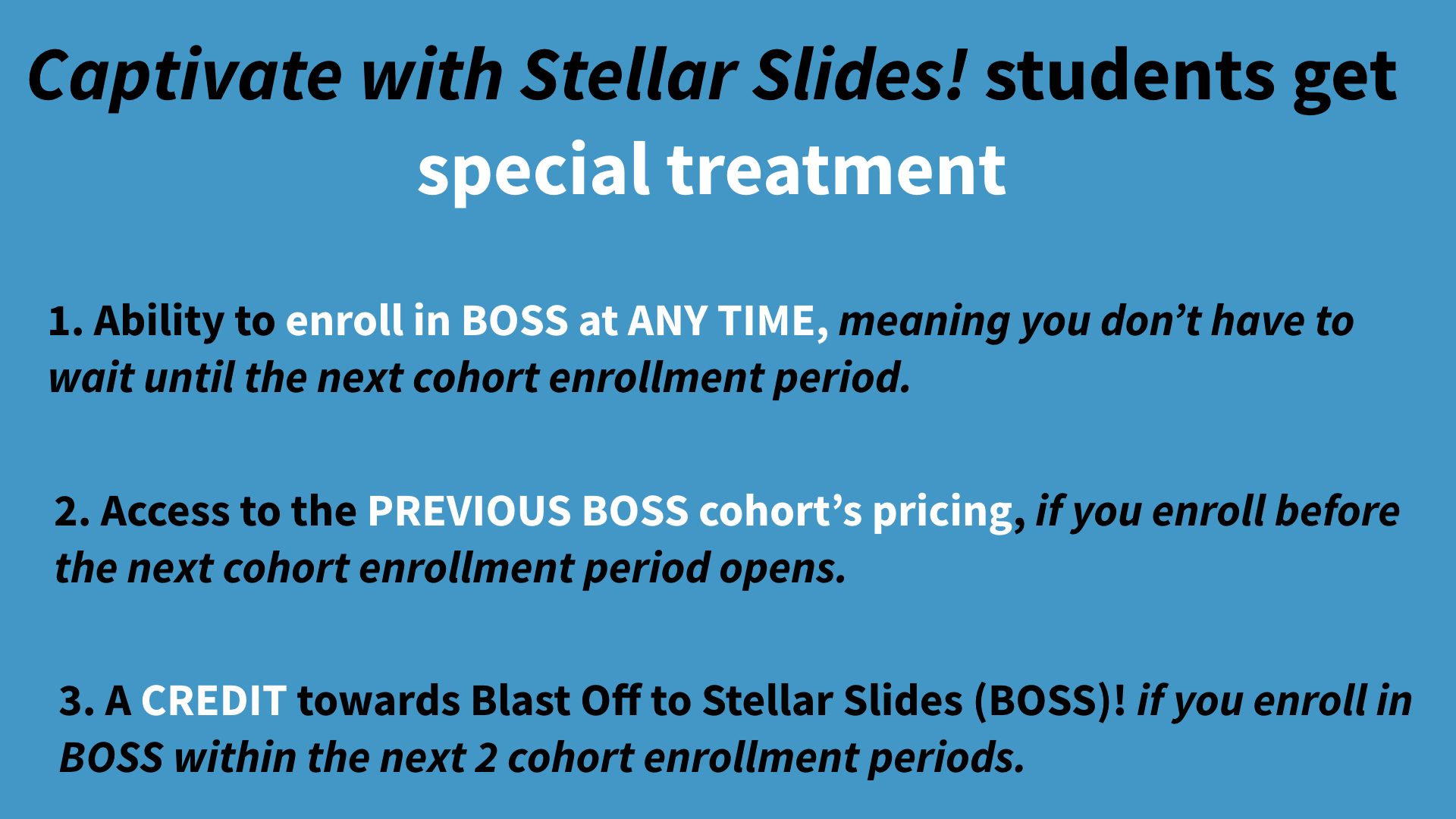 1. I only open enrollment for Blast Off to Stellar Slides about 1-2 times per year. If you're a Captivate! student, however, I'll let you enroll at ANY TIME. And you can enroll in any package, and I'll make the payment plans available, too.
Because here's the thing: As soon as you're done with Captivate! you're going to know whether that's the perfect amount of training for you or whether you want to keep going and enroll in BOSS.

So, you'll have the option to upgrade right away if you want to (when the public doesn't even have access to the cart). And that's extra awesome because ...

2. If you enroll in BOSS **before** I open enrollment for the next cohort ... you will get to enroll in BOSS at the last cohort's price. The price of BOSS increases with every cohort, so this translates to savings for you. Whoo hoo!
Holy coffee do you get what I mean here? CWSS students get to LOCK IN BOSS prices for longer than the public!
3. Because CWSS material overlaps with BOSS (they aren't identical videos, and they are structured differently, but still...), it makes sense that you'd be able to use a portion of your tuition for BOSS. You can get a 90% or 50% credit, depending on when you enroll in BOSS.

So here's the deal: 90% of what you paid for the CWSS training videos ($297 USD) can be applied to BOSS (The 1:1 call cost is NOT included because that's a different service) -- if you enroll BEFORE or DURING the NEXT cohort enrollment period.
Full disclosure: I don't know when I'm going to open enrollment again. The last enrollment period was April/May 2019 and I usually open enrollment every 6-9 months. I'm so sorry I can't be more specific.

If you don't enroll in the next enrollment period, you'll get one more chance to use your CWSS credit. If you enroll during the second cohort after you sign up for CWSS, then you'll get a 50% credit (because by then I'll have already paid taxes and fees and all that jazz).
Here's a hypothetical example. Let's say I open enrollment for BOSS again in October 2019. If you enroll in CWSS now and enroll in BOSS before or in October 2019, you'll get a $267.30 USD coupon (90% of $297 USD) to apply to your BOSS enrollment.
Let's say that after October 2019 I open enrollment again in April 2020. If you didn't enroll in BOSS in October, but decide to enroll in April 2020, then you'd get a coupon for $148.50 USD (50% of $297) to apply to BOSS. That will be your last chance to apply a credit to BOSS. But, to be honest, if you don't enroll in BOSS by then, it's probably because CWSS was the perfect amount of training for you anyway 💪
Your Instructor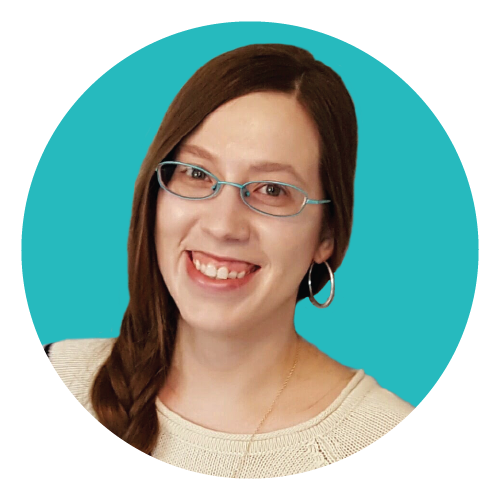 You need to make a lasting impact when you present your research and educational information--not hit a dead end with overwhelmed or distracted audiences. I'm here to help you transform your approach to slide-based presentations, so you can make the type of impact you want. My PhD is in community psychology and I have over 12 years of research & evaluation experience. I've tested these strategies on multiple audiences--college students, service providers, non-researchers, academics, scientists, and policymakers--so I know they work across settings. I've led conference workshops on these ideas since 2014, and I'm now bringing the strategies straight to you with my online courses.
Course Curriculum
Welcome to CAPTIVATE WITH STELLAR SLIDES! (Start Here)
Available in days
days after you enroll
[1] Effective presentation foundations: How to set yourself up for success for any presentation
Available in days
days after you enroll
Frequently Asked Questions
When does the course start and finish?
The course starts as soon as you enroll! You will have access to all course materials for as long as this course is publicly available, which will be at least 12 months. If the course is ever discontinued, you will have at least 30 days notice.
What is the refund policy?
You will have access to all training materials and, therefore, there is no "returnable" product per se. However, if within 30 days of your enrollment you watch less than 60 minutes of material, you can request a FULL refund.
Who is this course for?
If you deliver slide-based presentations to adults (in-person or via webinar/video), then Captivate with Stellar Slides will work for you. This program was made for college/university professors and instructors (adjunct, associate, tenure-track, non-tenure track, etc); grad students and folks on the job market; program evaluators; social science and STEM researchers; service provides who train others; progressive political groups and social justice advocates; #withaphd and #altac folks who create presentations, and similar.
How long does this course take?
The entire course is about 4 hours. The core workshop series is 3 hours and 15 minutes (plus the time you take to complete the short activities). The bonus videos are about 25 minutes.
Can we use this for group training? Can I take this information and then train others?
Your enrollment includes a SINGLE license only. That means this is for one person, and one person only. Sharing login details with others, showing this in a group setting, or sharing the content in any other way (e.g., one person watches it, then trains remaining staff on the content) is in conflict with these copyright terms. BUT, don't worry--there's another option! If you are interested in group training, then we can totally work something else out. Simply email me at
[email protected]
I deliver very technical or complex information. Is this course for me?
YES! This course is ESPECIALLY for you. It's the most technical, complex, and difficult material that is the hardest to get people to pay attention to, understand, and remember. That's the type of material that needs the strategies I'll be showing you in this workshop, so that your audience DOES understand and DOES remember.
How long will it take me to apply the strategies in the workshop? I'm VERY short on time.
Totally, I get that. You're going to learn strategies that you can apply over time, based on your available resources. The idea is to start with the strategies that will make the biggest improvements with the least amount of effort. That way, you can work your way gradually to more engaging presentations over time. In other words, you're going to set your own pace for improvement. Plus, there is a bonus video that gives you some direction to follow and help with prioritizing!
Is this for PowerPoint, Keynote, Prezi, Canva, or....?
Any and all. This is not a technical training workshop and ** the skills you learn will apply to ANY software you use. ** Though, to be honest, I strongly recommend that you don't use Prezi or Canva and that you use PowerPoint, Keynote, Google Slides, or the LibreOffice slide software. Rest assured, if you follow these strategies -- and if you create engaging presentations -- no one should know what you're using anyway ;)
What if I have questions after completing the course?
I have a few options to provide you with additional support. You can sign up for a 1:1 training session with me, or join a small group mentoring call.
Courses Included with Purchase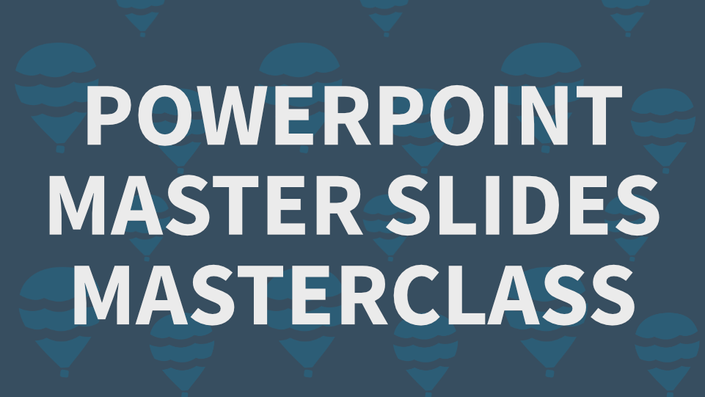 Master Slides Masterclass
A walkthrough training on using PowerPoint Master Slides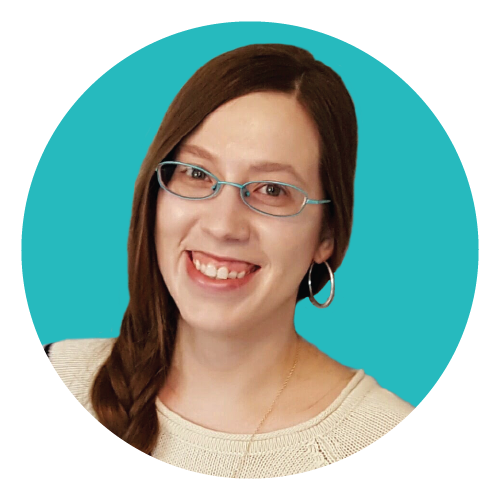 Original Price: $1,500