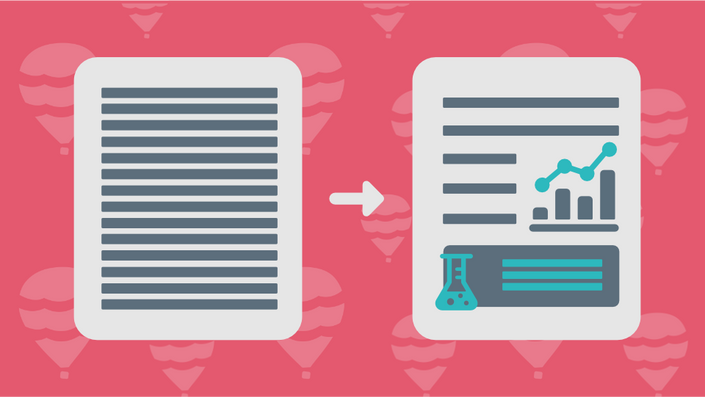 Easy report design in Word
Take your messy, dull report draft and turn it into a well-designed beautiful report with this "do it with me" style workshop.
This course is currently in development and is scheduled to release in 2019.
If you want updates, an email when it's ready, and access to early bird goodies, sign up for the waitlist >>
If you don't have the budget or time to hire a professional designer, and your only option is to design reports in-house using Microsoft Word, then this course is for you.
This will be a short, high-value online course (just a few hours long) that will train you on how to create a simple, clean, and modern design for any reports. This course is perfect for:
non-profit organizations.
independent research & evaluation consultants.
academics, researchers, scientists & evaluators who create external (public) reports.
You will be guided through every step of the from, from the technical setup to the design. I will show you, with video walkthroughs in Microsoft Word 2016 (O365), exactly how to do all of these steps.
---
Phase 1: The TECHNICAL set up.
1. Create a style guide for your report and/or translate your organization's branding style to the report design. For example, choose exactly what font, font size, and color you will use for heading 1, quotes, subtle emphasis, and so on.
2. Set up the heading styles in Word and learn an easy way to use this set up in future reports.
3. Apply the heading styles in the report so they are used consistently and correctly throughout.
4. Generate the table of contents (TOC) automatically so (a) the page numbers are always correct and easy to update, and (b) the page numbers in the TOC are clickable, and will take the reader directly to the section they want to go.
5. Make your report more accessibility-friendly by: (a) writing the "alt text", (b) setting objects as "decorative" where needed, (c) converting tables to "simple" tables, and/or (d) embed links into the text. If you don't know what these are or why they're so important, then even more reason to take this course. I explain it all!
Phase 2: The DESIGN.

In this section you will learn a new framework to use when designing reports. I will train you on the exact approach I use when designing reports and how I approach the design elements. You can take any of these design ideas and replicate them in your report. However, you will also learn a new way of thinking so that you can start to use your own creativity to come up with your own designs, too!
The framework walks you through three core design steps:
1. Identify which content and report sections you want to design. You will learn how to take a step back and review your report as a whole.
You will learn what questions to ask yourself to identify what is necessary to design and what will not need a design. The answers will be based on how much time you have (and I'll provide you with some guidance on which types of designs take short vs. long period of time).
2. Choose which designs you will apply to that content or those report sections.
This is the fun part! This is where you think about, sketch, and do pilot tests of your design ideas.
3. Apply the designs to your report.
In this last step, you will apply your design to the entire report. This section will come with tons of design examples and tech training to help you apply your design ideas. I'll show you some easy ways to "hack" Microsoft Office to create your designs. Tech training videos will all be in Word, Excel, or PowerPoint and will include:
Data visualization design principles for your graphs and data tables. (note: part of this training will be in Excel)
Using shapes like a design pro to create infographic-style looks to your report.
How to create professional-looking models, flow charts, and logic models in PowerPoint and add them to Word.
Finding icons to use and changing their colors to match your brand/report style.
How to add simple sidebars and designs to the header/footer.
How to use and resize images correctly without distorting them.
How to customize your bullet points so they look more professional and modern.
Simple, non-cheesy image editing and effects to use.
How to crop images to highlight the best section and reuse images creatively.
NOTE >> Course content may change during development and based on feedback
Phase 3: The AUDIT & FINALIZATION.
Start from the beginning and assess every page for consistency or parts to adjust.
Print the report and repeat the process.
Convert the report to a PDF for Mac and Windows (and troubleshooting tips).
Confirm all links (TOC and other links) still work (and troubleshooting tips).
---
COURSE FEATURES IN A NUTSHELL
Self-paced online course with SHORT video lessons & technical training. This means you can learn at your own pace, step by step, and you can go back and re-watch videos as often as you need.
Free technical training updates. These videos will be based on Office 2016, but Office 2019 is coming! If these steps no longer work, I'll record new tech training videos in 2019 and add them to the course (so it'll include both 2016 and 2019).
Long-term access. You will have access to this course for as long as the course is hosted online. This will be at least 1 year from the time you enroll.
---
UPGRADE OPTIONS
When you enroll you will have the option to purchase a templates package. In the course, I will show you several design ideas and HOW to re-create them in Word. But, I will create a template package to help save you a ton of extra time.
With this templates package, you can just download them and use them in your reports. You can also use them as a starting point, and just make your own tweaks (e.g., change the color, font size) to fit with your report style.
TRAINING & TECHNICAL ASSISTANCE OPTIONS
This course will be designed to help you independently design your reports. However, that doesn't mean you HAVE to do it completely alone if you don't want to. My Training & Technical Assistance services will be available to you at any time.
Your Instructor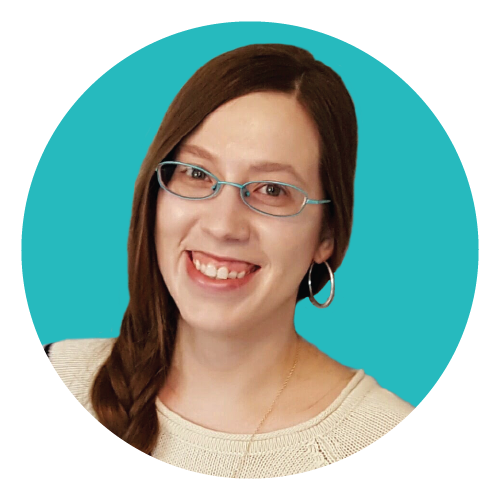 You need to make a lasting impact when you present your research and educational information--not hit a dead end with overwhelmed or distracted audiences. I'm here to help you transform your approach to slide-based presentations, so you can make the type of impact you want. My PhD is in community psychology and I have over 12 years of research & evaluation experience. I've tested these strategies on multiple audiences--college students, service providers, non-researchers, academics, scientists, and policymakers--so I know they work across settings. I've led conference workshops on these ideas since 2014, and I'm now bringing the strategies straight to you with my online courses.
This course is not open for enrollment.